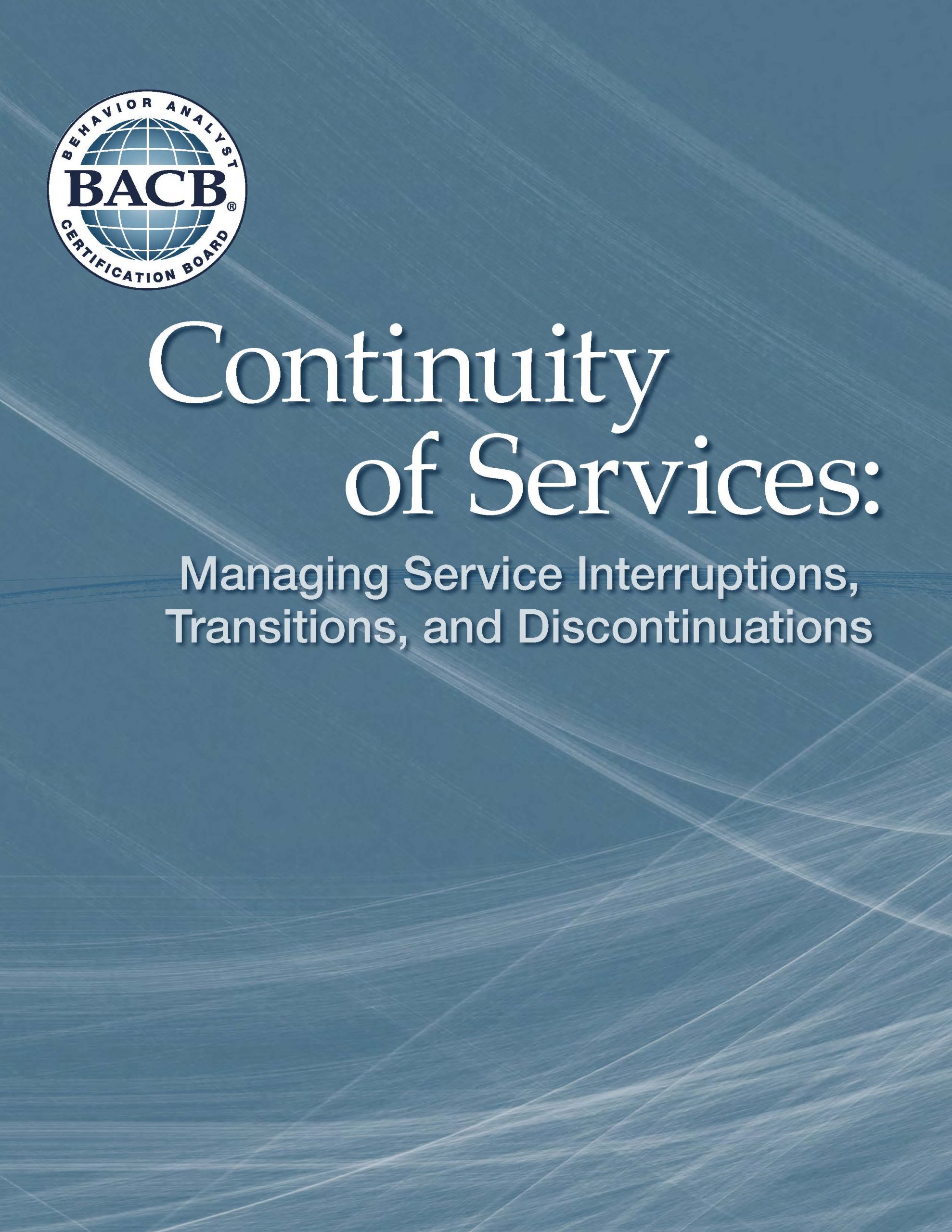 We are happy to introduce our new ethics toolkits. These hands-on resources offer guidance to help individuals and organizations ensure that their practices and processes comply with BACB ethics requirements.
Check out our debut toolkit, which focuses on continuity of services. This toolkit offers considerations for designing and evaluating processes that help manage service interruptions, transitions, and discontinuations. It even includes interactive resources that can be shared, modified, and used in your practice.
In addition, the Continuity of Services: Reminders for RBTs document is a companion to the Continuity of Services toolkit that provides additional guidance for RBTs as they navigate changes or interruptions in their ability to provide services. View them both now.