Chief Executive Officer
James E. Carr, PhD, BCBA-D, ICE-CCP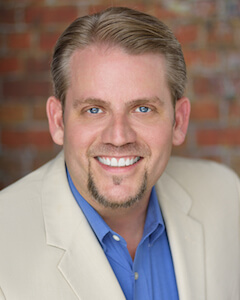 James E. Carr, PhD, BCBA-D, ICE-CCP
James E. Carr, PhD, BCBA-D, ICE-CCP is the Chief Executive Officer of the Behavior Analyst Certification Board. His professional interests include behavior analyst credentialing, practitioner training, behavioral assessment and treatment of developmental disabilities, and verbal behavior. Dr. Carr has published over 150 journal articles on these and other topics and his work has been cited over 8,000 times. Dr. Carr is a Fellow of the Association for Behavior Analysis International and has received awards from APBA, APA's Division 25, and Autism Speaks.
He is the past editor-in-chief of The Analysis of Verbal Behavior and has served on the editorial boards of 11 behavior analysis journals, including 4 appointments as associate editor. Dr. Carr is the past president of the Colorado, Alabama, and Mid-American Associations for Behavior Analysis. He received his doctorate in 1996 from Florida State University under the mentorship of Dr. Jon Bailey and previously served on the behavior analysis faculties at University of Nevada-Reno (1996-1999), Western Michigan University (1999-2008), and Auburn University (2008-2011).
---
Board of Directors
The BACB's Board of Directors is responsible for establishing the organization's mission and vision, and overseeing its management. Elected directors traditionally serve a three-year term and may serve a second term if reelected. Directors serve in an unpaid, volunteer capacity, and represent a cross section of stakeholders that includes practitioners, consumers, employers, faculty, and administrators. Additional information about the Board of Directors is available in the BACB's bylaws.
SungWoo Kahng, PhD, BCBA-D
SungWoo Kahng, PhD, BCBA-D
President | New Brunswick, NJ
(term ends August 2023)
SungWoo Kahng is an Associate Professor and Director of Academic Programs in Autism and ABA in the Department of Applied Psychology at Rutgers University. Prior to his current position, he was an Associate Professor at the University of Missouri (MU) where he was also the chair of the Department of Health Psychology, the Founding Director of the MU graduate programs in applied behavior analysis, and Director of the Applied Behavioral Intervention Service of the MU Thompson Center for Autism and Neurodevelopmental Disorders.
Prior to moving to MU, he was a faculty member in the Department of Behavioral Psychology and a senior behavior analyst on the Neurobehavioral Unit at the Kennedy Krieger Institute, as well as an Associate Professor in the Department of Psychiatry and Behavioral Sciences at the Johns Hopkins University School of Medicine. Dr. Kahng graduated from Kalamazoo College with a bachelor's degree in psychology and received his PhD in behavior analysis from the University of Florida. He was an Associate Editor for the Journal of Applied Behavior Analysis where he also serves on the Board of Editors. Additionally, he is on the Board of Editors for Behavioral Intervention and has served as an ad hoc reviewer for numerous other journals. A Board Certified Behavior Analyst, Dr. Kahng serves on the Scientific Council of the Organization for Autism Research. He is the recipient of the 2003 B.F. Skinner New Researcher Award given by Division 25 of the American Psychological Association. Dr. Kahng has co-authored over 70 peer-reviewed articles and chapters, and has focused his research and clinical work on assessing and treating behaviors exhibited by individuals with developmental disabilities. He is also interested in a broader research agenda, which includes topics related to obesity and aging. Finally, he has mentored numerous undergraduate, master's level, and predoctoral students as well as post-doctoral fellows.
---
Molly Dubuque, MA, BCBA
Molly Dubuque, MA, BCBA
Vice President | Master's BCBA Representative | Louisville, KY
(term ends August 2024)
Molly Dubuque, MA, BCBA, LBA (KY) earned her master's degree in psychology (with an emphasis in behavior analysis) from the University of Nevada, Reno in 2008. She has over 20 years of experience working with children and adults with developmental disabilities in the United States and overseas.
Through her work in universities and clinical settings, Molly has supervised over 100 exam candidates who are now Board Certified Behavior Analysts. Molly is the Vice President of Clinical Standards and Outcomes at LittleStar ABA Therapy. In this role, she develops professional development sequences for staff and clinical processes for patients to ensure that both have a clear path for achieving their best outcome. Her professional interests include practitioner training, supervision, and the behavioral treatment of developmental disabilities. Molly has served as a board member for the Nevada and Kentucky Associations for Behavior Analysis.
---
Florence DiGennaro Reed, PhD, BCBA-D
Florence DiGennaro Reed, PhD, BCBA-D
Treasurer | Lawrence, KS
(term ends August 2026)
Florence DiGennaro Reed, Ph.D., BCBA-D received a doctorate in school psychology from Syracuse University. She also completed a clinical post-doctoral fellowship at the Institute for Child Development and a pre-doctoral internship in clinical psychology at the May Center for Education and Neurorehabilitation and the May Center for Child Development. Presently, Florence is a Professor in and Chairperson of the Department of Applied Behavioral Science at the University of Kansas where she directs the Performance Management Laboratory.
Her research examines effective and efficient staff training and performance improvement practices. Florence has published nearly 90 articles and book chapters, two edited books , and one book on a variety of topics including training, performance management, assessment, and intervention. Moreover, she has been an Associate Editor for Journal of Applied Behavior Analysis, Journal of Behavioral Education, and Behavior Analysis in Practice.
---
Julie Koudys, PhD, CPsych, BCBA-D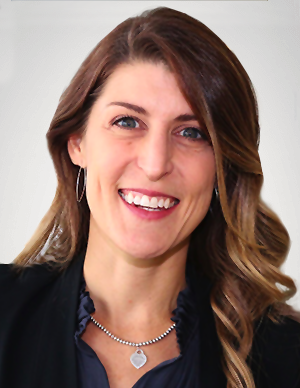 Julie Koudys, PhD, CPsych, BCBA-D
Secretary | International Representative | Ontario, Canada
(term ends August 2024)
Julie Koudys is an Assistant Professor and Clinical Coordinator in the Department of Applied Disability Studies at Brock University, Ontario, Canada (Canada's largest face-to-face Verified Course Sequence). She completed her Ph.D. in Clinical Psychology at York University, Toronto, Ontario. She is a Board Certified Behaviour Analyst and a Registered Psychologist. She has worked with children and youth with ASD, developmental disabilities, learning disorders, and mental health challenges for approximately 20 years.
She has served as a member of several government appointed provincial expert/advisory committees and chaired numerous committees for the Ontario Association for Behaviour Analysis. Additionally, she has been involved in the creation of evidence-based treatment guidelines, and standards for the professional, ethical and legal practice of behaviour analysis in Ontario. Her primary research interests include exploring the impact of treatment fidelity and instructional strategies on the communicative behaviour of people who use augmentative and alternative communication systems, evaluating in-home behavioural parent training to treat sleep challenges and problem behaviour, and exploring long-term outcomes of youth who previously received intensive behavioural intervention. She is passionate about the integration of research into practice and partners with community providers to support clinical research and evidence-based practice.
---
Sadie Anderson, RBT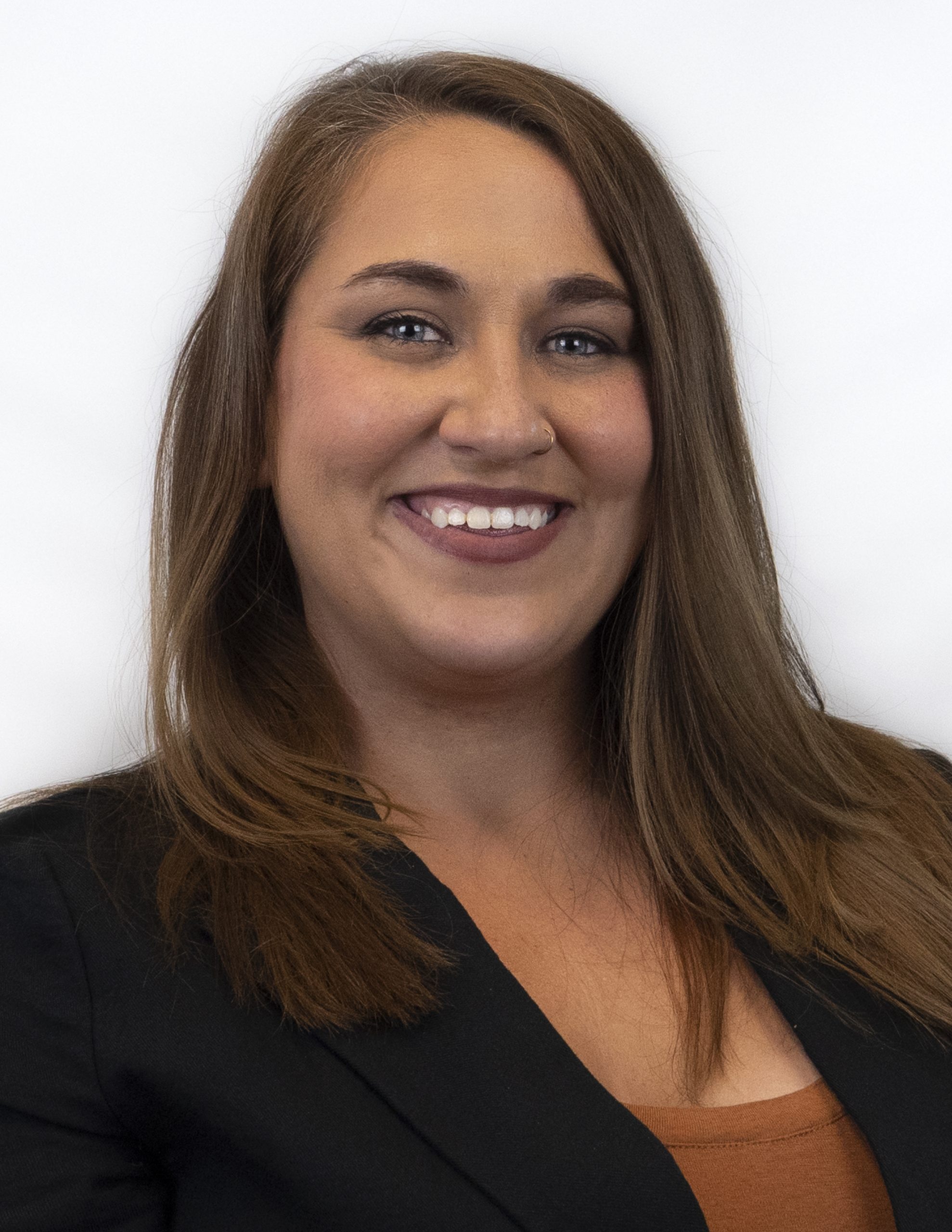 Sadie Anderson, RBT
RBT Representative | Knoxville, TN
(term ends August 2024)
Sadie Anderson is currently an RBT at Spectrum Specialists LLC. in Knoxville, TN. She brings 15 years of professional experience as a behavior technician to the BACB's Board of Directors and has also served as a consumer advocate for Applied Behavior Analysis (ABA) services in the capacity of a big sister. Sadie was introduced to ABA when her younger brother began receiving ABA services in 2005.
As a teenager, she became really passionate about the benefits that ABA had to offer for improving the lives of individuals with disabilities. The inspiration to help others in her community through ABA lead to her work in vocational support for individuals with disabilities seeking job-related training, helping to build inclusive environments, and teaching organizations how to create systems that support accommodations in the workplace. Sadie has been a community resource in Tennessee, serving on various panels to provide support related to inclusion, caregiver training, and compassionate care in treating individuals with disabilities.
---
Marlene Brown, MS, BCBA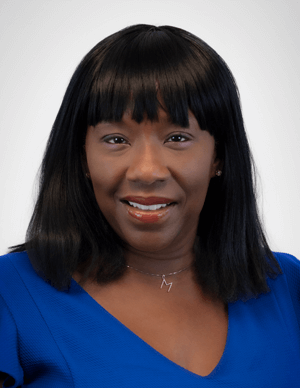 Marlene Brown, MS, BCBA
Master's BCBA Representative | Hackensack, NJ
(term ends August 2025)
Marlene Brown has worked at the Douglas Developmental Disabilities Center for over 10 years. She has a BS in psychology from Rutgers, The State University of NJ, and a master's degree in applied behavior analysis and autism from Sage College. She has over 25 years of experience in statewide advocacy, influencing policy development, and working with learners with autism spectrum disorders.
Marlene has also presented at local and national conferences on a variety of topics surrounding home-based services and supports for families of learners with ASD. Her clinical interests include the application of behavior analytic principles with families in community-based settings.
---
Breanne Hartley, PhD, BCBA-D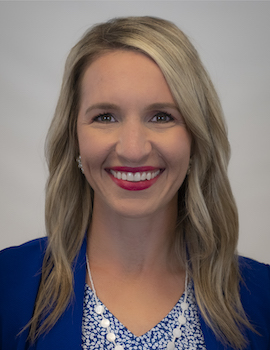 Breanne Hartley, PhD, BCBA-D
Noblesville, IN
(term ends August 2025)
Breanne Hartley, Ph.D., BCBA-D earned her doctorate in Behavior Analysis from Western Michigan University in 2009 and has 20 years of experience working with patients on the autism spectrum and their families. She is passionate about integrating behavior analysis and healthcare for the optimal benefit of individuals with autism.
Dr. Hartley's areas of interest include optimizing patient progress, effective supervision of staff, and systems analysis. She has publications in Behavior Analysis in Practice, and she has spoken across the country on topics through workshops and presentations regarding issues concerning behavior analyst practitioners, such as staff training, supervision, treatment plan development, and navigating the insurance denial and appeals process for insurance funded ABA therapy.
---
Chrissy McNair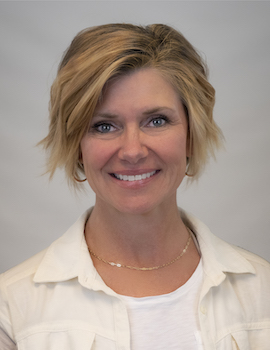 Chrissy McNair
Consumer Representative | Portland, OR
(term ends August 2024)
Chrissy McNair is a Neurodiversity and Developmental Disabilities Advocate and Consultant specializing in the areas of DEI, accessibility, strategic planning and public policy advocacy. She is mother to three boys, one of whom is a young adult on the Autism Spectrum. Chrissy has served on boards and committees, including Autism Living (Columbus, OH) The Autism Society of Nebraska, FEAT of Nebraska, The Munroe Meyer Institute's Autism Center Strategic Planning Committee, the CDC's State Act Early Team, and is currently the Board Chair for PHAME, a performing arts school for adults with developmental disabilities located in Portland, OR.
Chrissy is the former Director of Employment Services at Embracing Autism (Columbus, OH) where she led the organization to find meaningful employment for adults experiencing developmental disabilities. She is passionate about supporting parents and caregivers of loved ones with special needs, is a public speaker in the areas of relationship building between families and teachers/therapists, as well as improving self-care for the caregiver. Chrissy enjoys hiking, tennis, paddle boarding, is an avid podcast listener, and fully into the pickleball craze. She lives in Portland, OR with her husband, sons, two loyal dogs, a feisty rescue cat, and three backyard chickens.
---
James Moore, PhD, BCBA-D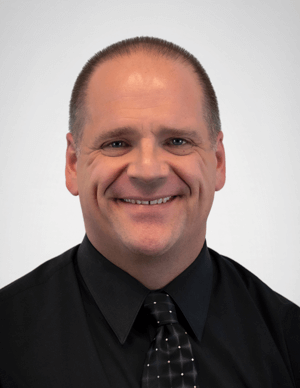 James Moore, PhD, BCBA-D
Cumming, GA
(term ends August 2025)
Currently Dr. Jim Moore is the Chief Clinical Officer at Apollo Behavior Services in the greater Atlanta-metro area. He is also a Visiting Assistant Professor in the online hybrid Professional Behavior Analysis program at the Florida Institute of Technology. Prior to this, Dr. Moore served as Director of Autism Solutions for Canopy Children's Solutions in Jackson, MS. Previously, Dr. Moore was the Director of Training for the Master's Training Program in Applied Behavior Analysis at the University of Southern Mississippi.
He completed a pre-doctoral internship in Pediatric Psychology from the Kennedy Krieger Institute at Johns Hopkins University Medical Center and the Marcus Behavior Center through Emory University. He was the Director of School Consultation and Applied Research at the May Institute in Atlanta, GA before returning home to work as both an academic counselor and Assistant Dean of Students at Pearl River College. He has been a Board Certified Behavior Analyst since 2002 and became Mississippi's first Licensed Behavior Analyst in 2015. His research has been published in such journals as the Journal of Applied Behavior Analysis, Behavior Analysis in Practice, Behavior Modification, Behavior Analysis: Research and Practice, Child and Family Behavior Therapy, Journal of Behavioral Education, Journal of Organizational Behavior Management, Proven Practice, Focus on Autism and other Developmental Disabilities, School Psychology Review, and School Psychology Quarterly. His research interests include teaching matching and discrimination skills to children with Autism, integrating Relational Frame Theory into Autism services, Behavioral Economics, Early Intensive Behavioral Intervention, Functional Analysis Methodology, Behaviors Maintained by Negative Reinforcement, Teacher/Staff training, integration of service delivery across home and school settings, the PEAK Relational Training System for children with autism, Parent Training in Behavior Analysis, and health, fitness, and coaching using behavior analysis. In 2015, he was appointed as the first chair of the Mississippi Autism Board; the licensure and regulatory board for behavior analysis in the state of Mississippi. In August 2019, Dr. Moore became a Director for the Behavior Analyst Certification Board, after being elected to Seat B by his peers. As a Director on the BACB, Dr. Moore currently serves as Chair of the Elections Committee.
---
Adel Najdowski, PhD, BCBA-D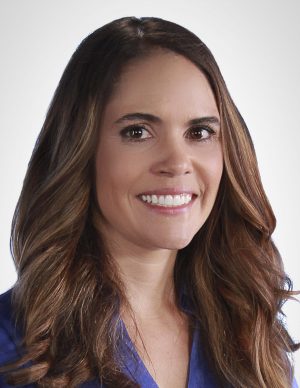 Adel Najdowski, PhD, BCBA-D
Oak Park, CA
(term ends August 2026)
Adel Najdowski, Ph.D., BCBA-D is an Associate Professor and the Founder and Director of the Master of Science in Applied Behavior Analysis program at Pepperdine University as well as the Director of Research at Halo Behavioral Health. Dr. Najdowski has over 40 publications including her books, Flexible and Focused! Teaching Executive Function Skills to Individuals with Autism and Attention Disorders and A Workbook of Ethical Case Scenarios in Applied Behavior Analysis.
She currently serves on the editorial board of the Journal of Applied Behavior Analysis and has previously served for Behavior Analysis in Practice and as a Guest Editor for a special issue in Research in Autism Spectrum Disorders. She currently serves on the board of directors for the California Association for Behavior Analysis (CalABA) and the disciplinary review committee (DRC) for the Behavior Analyst Certification Board (BACB). Her research interests include teaching higher-order skills to children with autism. She is a frequent speaker at conferences and on radio and web-based shows.
---
Eric Vici, BCaBA
Eric Vici, BCaBA
BCaBA Representative, Dunnellon, FL
(term ends August 2024)
Eric Vici earned his Bachelor's degree in Education, specializing in emotional disabilities from the University of Central Florida. He has over 20 years in the field of education in residential treatment centers, the juvenile justice system, as well as in public school settings providing services to individuals with disabilities, parents, and educational administration.
Eric became a Board Certified Assistant Behavior Analyst in 2020 after completing his studies at the Florida Institute of Technology. He is currently working at the Arc of Alachua County, in Gainesville, Florida. His interests include creating and developing skill acquisition programs, training new employees, as well as utilizing the teaching techniques he acquired in his 20 years of educational service. Preparing others for what comes next.
---