The Registered Behavior Technician
®
(RBT
®
) is a paraprofessional certification in behavior analysis. RBTs assist in delivering behavior analysis services and practice under the direction and close supervision of an RBT Supervisor and/or an RBT Requirements Coordinator, who are responsible for all work RBTs perform.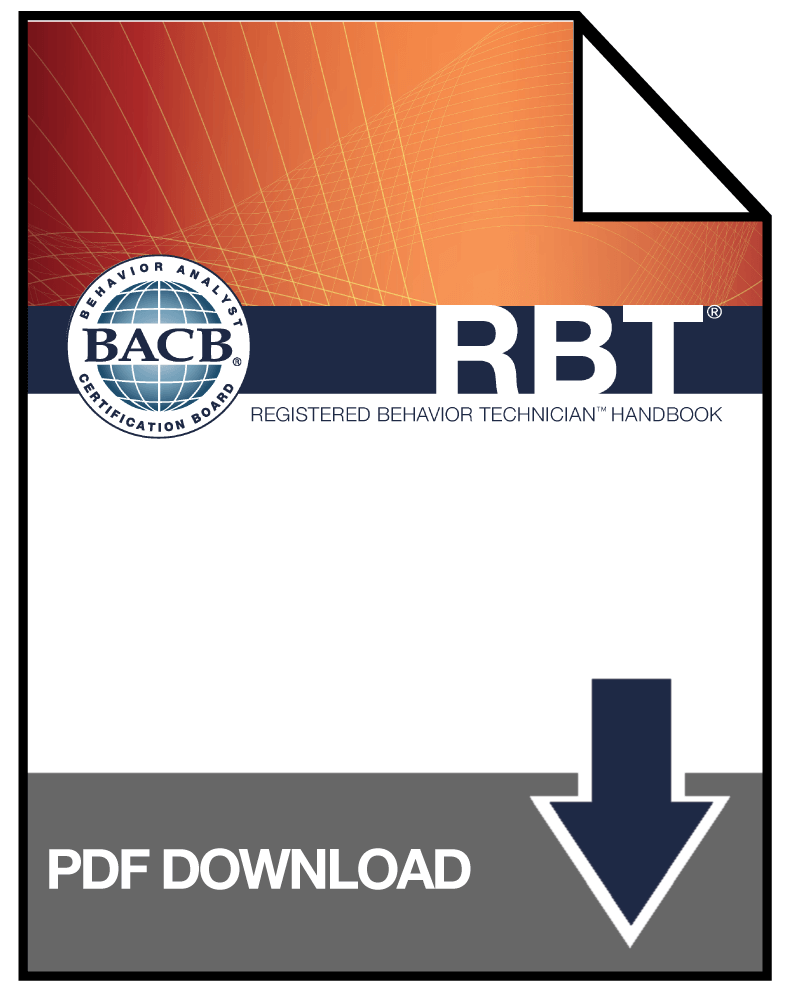 The RBT Handbook describes the requirements for obtaining and maintaining RBT certification.
An updated version of the RBT Handbook is available as of July 17, 2020. Please note that the allotted attempts and time frames for RBT examination retakes will change as of November 1, 2020. Refer to the Examination Retakes section for more information.
Overview of the RBT Requirements
Eligibility and Applying for Certification
Examination
Ethics and Self-Reporting
Ongoing Supervision
Renewal
Voluntary Inactive Status
Administrative Appeals
In this episode of Inside the BACB, Drs. Melissa Nosik and Molli Luke discuss the recent publication of the BACB's first RBT Handbook and answer frequently asked questions about the RBT certification.