Call for 2024 Hemingway Award Nominations
The BACB is pleased to call for nominations for the 2024 Michael Hemingway Behavior Analysis Award. In memory of the life and contributions of Michael Hemingway, this annual award honors an individual distinguished for their contributions to public policy related to behavior analysis and/or for their efforts to increase the availability of behavior-analytic services.
We are accepting nominations until 5:00 p.m. MDT on October 17, 2023.
Submit a Nomination
---
RBTs, do you know what to do if you need to take a break from service delivery? How about if you didn't meet the monthly supervision requirements? Learn how to navigate these scenarios and others in our latest blog post, When RBT Certification Doesn't Go as Planned.
---
Remote Testing to Discontinue
In response to examination-security breaches and theft of examination content, the BACB will no longer offer remote testing for the RBT examination beginning September 1, 2023. As of that date, candidates must take the examination in person at an authorized testing center.
---
Now Available: The July 2023 BACB Newsletter
We are pleased to announce the release of our latest newsletter. This edition provides helpful insight into parents as RBTs, RBTs and BCaBAs as company owners, limited liability companies, and data removal services. Read it now for details.
---
RBT 40-Hour Training & Initial Competency Assessment Fact Sheets
We just released the RBT 40-Hour Training and RBT Initial Competency Assessment Fact Sheets, your streamlined guides to the training and assessment every RBT applicant needs. Check them out today and share them with your coworkers or employees who haven't started their journey toward RBT certification.
---
New Blog Post: 7 FAQs for RBTs Becoming BCBAs or BCaBAs
Did you know that nearly half of all recent BCBAs and BCaBAs were RBTs when they applied? This blog post is for RBTs on the same path. Read it now for answers to your pressing questions about supervised fieldwork, meeting multiple sets of requirements at once, and more.
Read It Now
---
New Consumer and Employer Resources
Browse our new Public Resources tab for web pages tailored to consumers of behavior-analytic services, their support systems, and employers of behavior analysts. Check it out and share it with your clients today.
---
Now Available: RBT Examination Pass Rates for 40-Hour Training Providers: 2022
The data are in for RBT examination pass rates from publicly available 40-hour training providers. For details, review our latest report.
View the Report
---
New Episode of Inside the BACB: RBT Supervision Systems
Tune into our new podcast episode, RBT Supervision Systems, which explores the importance of the organizational management of RBT supervision.
LISTEN NOW
---
The 2023 Michael Hemingway Behavior Analysis Award
Each year, the BACB honors an individual with the Michael Hemingway Behavior Analysis Award to commemorate the life and contributions of Michael Hemingway, who played a central role in the development of behavior analyst certification in Florida before serving as a founding member of the BACB Board of Directors. Michael's commitments to the profession of applied behavior analysis (ABA) and to increasing access to services are reflected in the behavior of the individual who receives this award.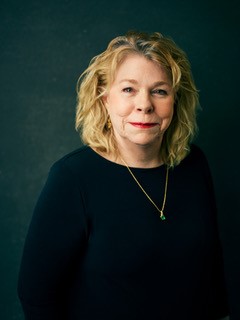 We are pleased to announce that the 2023 recipient of the Michael Hemingway Behavior Analysis Award is Jane S. Howard, PhD, BCBA-D. Dr. Howard is the chief executive officer and cofounder of Therapeutic Pathways, an organization that provides ABA services to individuals with autism spectrum disorder (ASD). Dr. Howard was a member of the psychology faculty at California State University, Stanislaus from 1987 through 2014, where she trained graduate students in psychology and special education. In addition to her contributions to service delivery and university training, Dr. Howard has served the profession in numerous important leadership positions. She served on the BACB Board of Directors from 2008 to 2015 and served as its president from 2012 to 2015. During this time, she was the chief architect of the first set of nationally influential practice guidelines for ABA treatment of ASD. Dr. Howard later served on the Board of Directors of The Council of Autism Service Providers from 2016 to 2022 and was one of the organization's founders. Dr. Howard also published important research demonstrating that the critical feature of effective behavioral treatment for young children with ASD is its behavioral characteristics and not its intensity (Howard et al., 2005; 2014). We are grateful to Dr. Howard for her many important contributions, which have greatly benefitted our science, our profession, and the clients we serve.
---