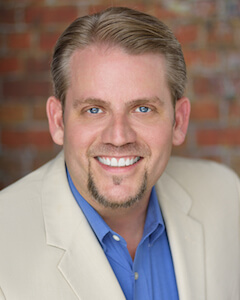 James E. Carr, PhD, BCBA-D, ICE-CCP
James E. Carr, PhD, BCBA-D, ICE-CCP is the Chief Executive Officer of the Behavior Analyst Certification Board. His professional interests include behavior analyst credentialing, practitioner training, behavioral assessment and treatment of developmental disabilities, and verbal behavior. Dr. Carr has published over 150 journal articles on these and other topics and his work has been cited over 8,000 times. Dr. Carr is a Fellow of the Association for Behavior Analysis International and has received awards from APBA, APA's Division 25, and Autism Speaks.
He is the past editor-in-chief of The Analysis of Verbal Behavior and has served on the editorial boards of 11 behavior analysis journals, including 4 appointments as associate editor. Dr. Carr is the past president of the Colorado, Alabama, and Mid-American Associations for Behavior Analysis. He received his doctorate in 1996 from Florida State University under the mentorship of Dr. Jon Bailey and previously served on the behavior analysis faculties at University of Nevada-Reno (1996-1999), Western Michigan University (1999-2008), and Auburn University (2008-2011).