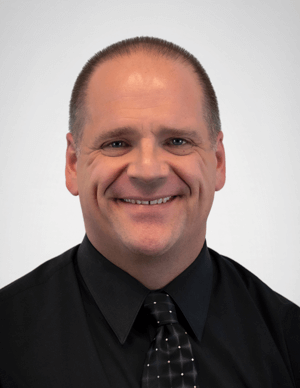 James Moore, PhD, BCBA-D
Cumming, GA
(term ends August 2025)
Currently Dr. Jim Moore is the Chief Clinical Officer at Apollo Behavior Services in the greater Atlanta-metro area. He is also a Visiting Assistant Professor in the online hybrid Professional Behavior Analysis program at the Florida Institute of Technology. Prior to this, Dr. Moore served as Director of Autism Solutions for Canopy Children's Solutions in Jackson, MS. Previously, Dr. Moore was the Director of Training for the Master's Training Program in Applied Behavior Analysis at the University of Southern Mississippi.
He completed a pre-doctoral internship in Pediatric Psychology from the Kennedy Krieger Institute at Johns Hopkins University Medical Center and the Marcus Behavior Center through Emory University. He was the Director of School Consultation and Applied Research at the May Institute in Atlanta, GA before returning home to work as both an academic counselor and Assistant Dean of Students at Pearl River College. He has been a Board Certified Behavior Analyst since 2002 and became Mississippi's first Licensed Behavior Analyst in 2015. His research has been published in such journals as the
Journal of Applied Behavior Analysis, Behavior Analysis in Practice, Behavior Modification, Behavior Analysis: Research and Practice, Child and Family Behavior Therapy, Journal of Behavioral Education, Journal of Organizational Behavior Management, Proven Practice, Focus on Autism and other Developmental Disabilities, School Psychology Review,
and
School Psychology Quarterly
.
His research interests include teaching matching and discrimination skills to children with Autism, integrating Relational Frame Theory into Autism services, Behavioral Economics, Early Intensive Behavioral Intervention, Functional Analysis Methodology, Behaviors Maintained by Negative Reinforcement, Teacher/Staff training, integration of service delivery across home and school settings, the PEAK Relational Training System for children with autism, Parent Training in Behavior Analysis, and health, fitness, and coaching using behavior analysis. In 2015, he was appointed as the first chair of the Mississippi Autism Board; the licensure and regulatory board for behavior analysis in the state of Mississippi. In August 2019, Dr. Moore became a Director for the Behavior Analyst Certification Board, after being elected to Seat B by his peers. As a Director on the BACB, Dr. Moore currently serves as Chair of the Elections Committee.