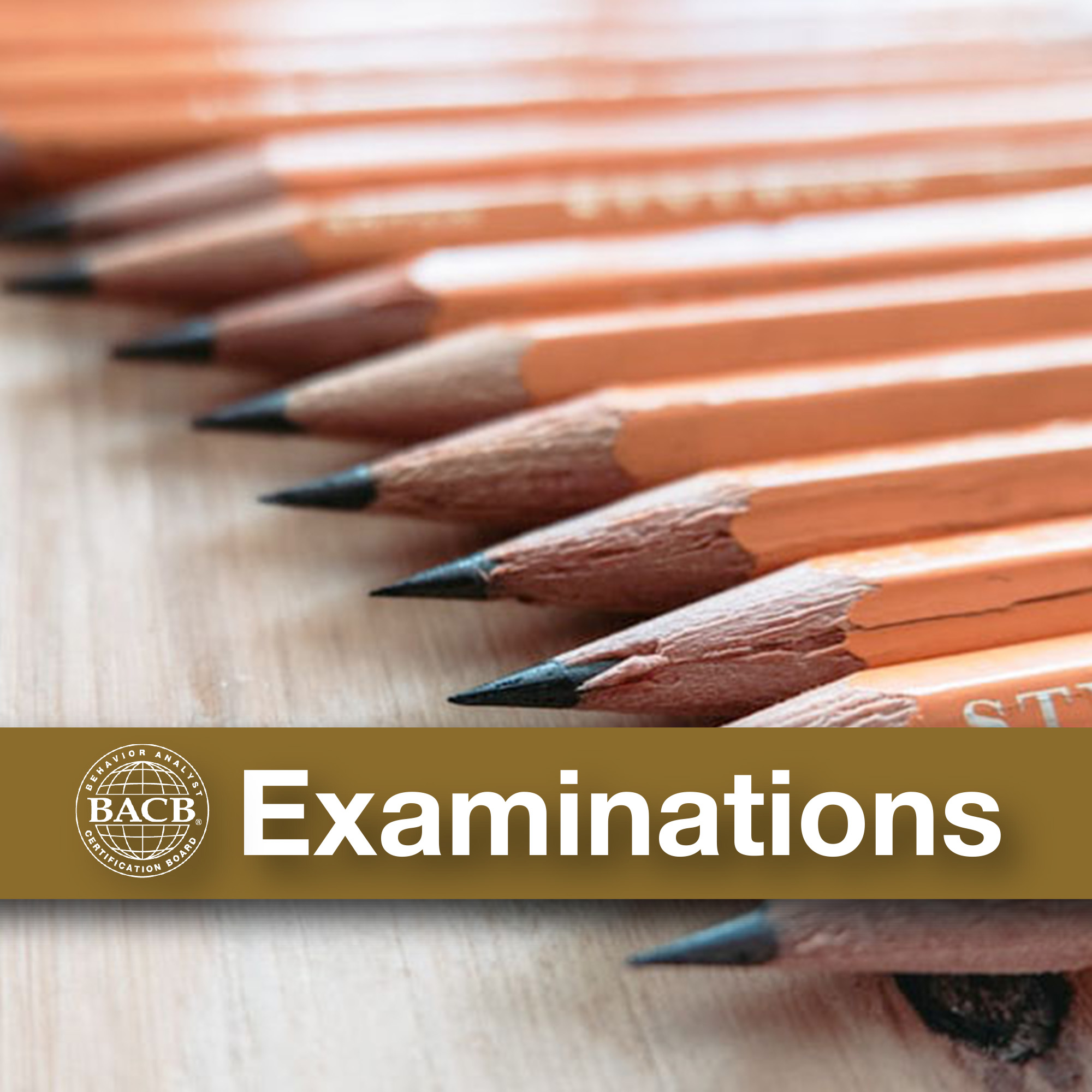 Convenience and immediate results: We seek both in virtually every aspect of our daily lives – from our food and entertainment to our transportation. Now you can expect these same qualities in your BCBA and BCaBA certification exams.
Following extensive work to ensure that our systems are optimized, we will move to continual testing on Feb. 1, which means that those of you seeking BCBA and BCaBA certification will not have to wait for testing windows to take your exams. Once you apply for certification and your application is approved, you'll be able to schedule your certification exam as soon as you receive your "authorization to test" email (typically within 24 hours of your application being approved). This means that YOU pick a time, date, and location that works for YOU.
And, if that's not enough to get you excited, when you take your BCBA or BCaBA certification exam, you'll get the results BEFORE you leave the testing center. You read that correctly: When you walk out the door, you'll know whether you're certified or whether you have to retake the exam. If you pass the exam, your certification is effective immediately (woo hoo!) and you'll find your certification number in your BACB account within 24 hours. If you fail the exam, you'll be able to start planning your retake right away: The retake application will be available in your BACB account within 24 hours, and once your completed application is authorized, you can sit for the exam 30 days from the date of your last attempt. That gives you plenty of time to study and prepare.
Why Now?
Given our excitement about these changes, many of you may be asking, "Why didn't the BACB offer continual testing and immediate exam results before now?" Well, we did – but only for our RBT certification exam. With the dramatic growth of the profession in recent years – and the number of you applying for BCBA and BCaBA certification – requests for greater flexibility in scheduling those exams have increased exponentially. Similarly, our growth as an organization means that we now have the psychometric infrastructure to make these changes without impacting the quality of the BCBA and BCaBA exams.
Our ability to provide you with your score report before you leave the testing center is tied to how we now equate our exams – or in simpler terms, how we ensure our exams are fair and valid. Historically, we used a post-equating model to analyze exam data in order to ensure fairness and validity. It recently became possible for us to implement a pre-equating model, however, something that enables us to perform data analysis earlier in the testing process, which means immediate results for you.
Keep In Mind
When you can take the BCBA and BCaBA certification exams may have changed, but their look, feel, format, and rigor has not, nor has the overall testing experience or our stringent security standards.
Another thing that hasn't changed is how many attempts you have to pass the certification exam: You still have eight chances to take and pass the exam within a two-year period after you're authorized to take it. Like before, we urge you to prepare for each exam attempt you make. If you fail the exam, use your score report to identify the areas in which you need additional study time – or training or fieldwork – for your next attempt. The bottom line is, if you use all of your eight exam attempts before the end of your two-year authorization period, you'll have to wait for that period to end before you can reapply for that certification. And anyone authorized to take the BCBA or BCaBA exam on January 1, 2020 or later has a two-year authorization that will expire after the transition to our 5th edition standards on January 1, 2022. This means that if you don't pass your exam within your two-year authorization window, you'll have to reapply for certification under the new standards, which entail additional coursework and fieldwork requirements.
While this rarely happens, if you're authorized to take the BCBA certification exam and you use all eight exam attempts before the end of your two-year authorization period, you have the option of applying for BCaBA certification. Perhaps you're not quite ready to practice as a BCBA and need a bit more training and experience in behavior analysis. If you apply for and pass the BCaBA certification exam, you can start working in the field and preparing yourself to become a BCBA. Should you take this route, you will have to reapply for BCBA certification and meet the requirements applicable at the time you reapply.
One final thing to consider: Now that certification application deadlines and testing windows have gone out the . well, window, it will be harder to predict when busy application periods will be throughout the year. You may apply during a period when we happen to receive a high volume of applications, which means it will take us a little longer to review your application than it would if you applied during a low-volume period. To be safe, allow up to 45 days for your application to be processed. As always, you can visit our Customer Service page for the latest on application processing times.
Want More Information?
We hope you're as excited about the changes to our BCBA and BCaBA testing as we are. We're SO excited, in fact, that we dedicated an entire episode of the Inside the BACB podcast to this topic for your listening pleasure. Additionally, everything you need to know about these changes is available at bacb.com, the official source of information for everything BACB.
Happy testing!
All BACB blogs are intended for general information only. Readers should refer to bacb.com for the most up-to-date information regarding BACB policies, standards, and requirements as blog content does not replace or supersede this information. All BACB blogs are the property of the BACB and may not be commercially reproduced or edited in any medium.