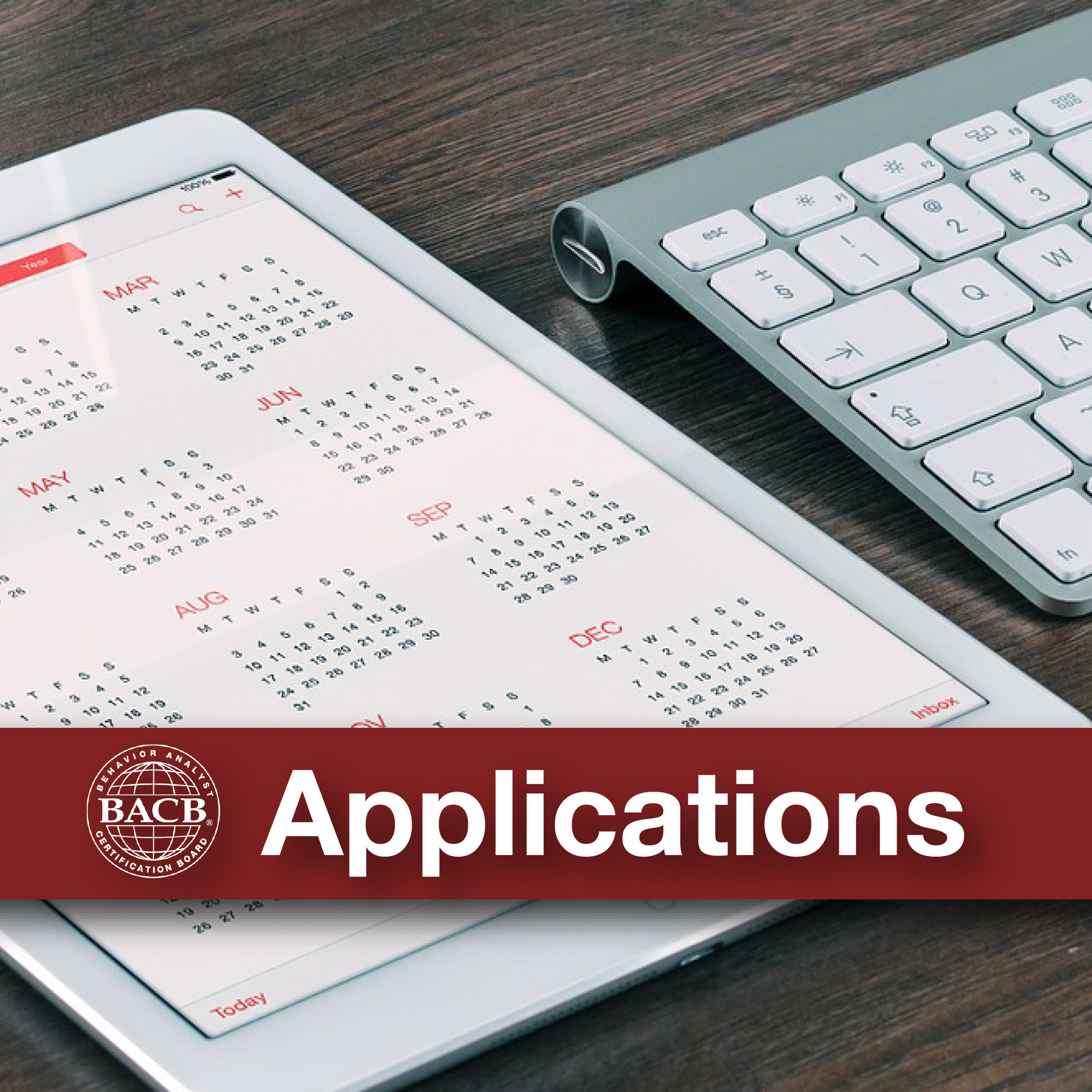 Please note that the 2022 requirements are now in effect, so some of the information in this blog may be outdated.
On January 1, 2022, certain BACB standards and requirements will change in a big way. Here are the primary changes that you can expect to see:
The BCBA and BCaBA Task Lists (5th ed.) will go into effect, and all BCBA and BCaBA examinations will be based on them.
As a BCBA or BCaBA applicant, candidate, or certificant, these changes may affect you. So, we gathered all of our most helpful resources, tips, and tidbits in this one-stop shop for the 2022 transition. Read on for crucial details, a resource bank, and more.
Important Information
Don't know where to start? First, you should determine whether you plan to apply before or after 2022. If you're unsure, the following information may help guide your decision.
To apply for BCBA or BCaBA certification under the current 4th edition requirements, you must submit an approvable application before January 1, 2022; otherwise, you'll have to apply under the 2022 requirements.

But what's an approvable application?

An approvable application is one that contains all of the necessary elements for approval. For example, an approvable BCBA or BCaBA application submitted before 2022 would include the following:

payment in full
complete and accurate Final Experience Verification Form(s)
documentation showing that all coursework content requirements have been met
proof of an acceptable degree that meets all applicable requirements
official transcripts with conferral dates sent physically or electronically by the university

It's important that you also review the BCBA or BCaBA Handbook for a more detailed list of requirements, as forgotten or incorrect elements could cause delays. The BACB expects to see a large influx of application submissions toward the end of the year, so if you plan to submit your application under the 4th edition requirements, please do so as soon as possible.

Unless they meet the 2022 supervised fieldwork requirements, experience hours accrued under the current 4th edition requirements will not count toward an application submitted after 2022.

This info is critical for those who have been planning to meet the experience requirements (i.e., those who have been planning to apply in 2021) but will not be able to apply until after 2022. Due to certain requirements changes (e.g., number of contacts), your experience hours might not count toward an application submitted in 2022—even if you accrue additional hours to meet the overall hour requirements. The rule of thumb is that if you're meeting all of the requirements in place at the time off application, you're likely on the right track.

Please note that those applying in 2022 should use Monthly and Final Fieldwork Verification Forms. If you're in this situation, and you haven't been using Monthly Fieldwork Verification Forms, we encourage you to use them going forward and to maintain documentation showing that you met the supervised fieldwork requirements; this will help you in the event of an audit. Then, once you've completed your hours and met all of the relevant requirements, your supervisor should sign off on your completed Final Fieldwork Verification Form.

As of January 1, 2022, first-year BCBAs who provide supervision to BCBA or BCaBA trainees accruing fieldwork hours must meet with a consulting supervisor each month in which they provide supervision for the remainder of their first year.

Heads up: This new requirement won't apply to most BCBAs, including those who have been certified for more than one year, who are providing supervision in 2021, who are not providing supervision to trainees accruing fieldwork, and who are only providing supervision to RBTs or BCaBAs.

That being said, this requirement is important to know, as it may affect trainees who plan to receive supervision from a newly certified BCBA next year. For a more thorough explanation of this new requirement, please review the Consulting Supervisor Requirements for New BCBAs Supervising Fieldwork document.

All BCBA and BCaBA examinations will be based on 5th edition content beginning January 1, 2022.

But what if you applied under the current 4th edition requirements and have an open examination authorization going into 2022?

Don't fret! If you live in the United States, Canada, Australia, or the United Kingdom, your examination authorization period will be valid for its entire two-year duration, regardless of when you applied. For example, if your application was approved in July 2021, you'd be able to sit for your examination until July 2023—or until you ran out of attempts.

The thing to note is that, beginning in 2022, every BCBA and BCaBA candidate will be tested on 5th edition examination content. So, to prepare for your examination, we suggest that you use the relevant 5th edition task list as a guide for your studies
Helpful Tips
Begin preparing as early as possible. As we're sure you know, nothing ever seems to go 100% right. Mistakes, delays, and life events happen—so if you haven't already, we suggest that you prepare for this transition now.
Reach out to your supervisor(s) and VCS Coordinator, if applicable, to ensure that you're on track for a successful transition. Trying to submit an application or prepare for an examination at this time might be tricky, so it would be smart to enlist help from someone you trust. It never hurts to get a second opinion, especially from someone with experience.
Use Experience Verification Forms if applying in 2021 and Fieldwork Verification Forms if applying in 2022. Due to the similarity of these forms, it would be easy to accidentally submit the wrong one—but an incorrect form could result in a delayed or unapproved application. Our advice is to double check all of your submission materials with your supervisor(s). And for additional guidance, check out our Documenting Fieldwork Hours video and Documenting Fieldwork: Helpful Answers to Your FAQs blog.
If you plan to apply in 2022, don't begin your application just yet. All applications that are not approvable will be removed from the BACB account database on January 1, 2022. To avoid losing your hard work, please hold on to your application materials and begin submissions after January 1, 2022.
Before you submit your application, review your materials closely. Did you pay your application fee? Does the BACB ID number listed on your document(s) match the number in your BACB account exactly? Every document, signature, and requirement met matters when it comes to your application, so be sure to dot the i's and cross the t's before you click submit.
Key Resources
For in-depth guidance, dive into the following resources that apply to you. It may be helpful to review these with a trusted mentor or supervisor.
Thank you for taking the time to review this resource! We are so excited for all of the positive changes that will come from these updated requirements, and we hope that your transition is as seamless as possible. If you have any questions or concerns, please get in touch via the Contact Us web page.